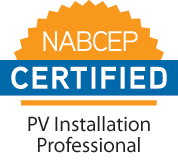 Electrical Contracting companies need to keep up with solar, residential and commercial technology. Mannino Electric is a future forward thinking company that is pioneering solar for the future, enabling companies of all sizes to take advantage of deploying the latest energy saving technology, where you live and where you work. We work closely with Incline Solar on solar energy sales, service and installation.
Incline Solar systems has been installing solar panel systems on homes, farms and businesses for over 15 years. Our company is locally owned and globally conscious. We provide affordable, reliable and clean solar powered systems. We have flexible lease and purchase options available. Ours is an NYSERDA approved organization and we file all papers for municipal permits and inspections. We install the best quality solar components in the industry today and use our own professional installers. Our warranties are the best in the industry, so your investment will be well protected
Incline Solar offers complete solar packages that include the following
Incline Solar understands the many challenges facing the business and farm communities in our Hudson Valley, including rising overhead and production costs, and today, social media awareness.